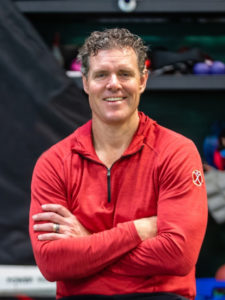 Bobby Aldridge is a Physiotherapist who has spent over three decades as an athlete, student, and educator of physical movement. Now, in the best shape of his life, his mission is to help others move with ease, grace, and power to eliminate pain, reduce the chance of injury, and maximize performance.
The road to his success was born out of necessity as he had to figure out how to pre-hab and rehab for himself. Now, the developer and founder of BAMmetrics [Bobby Aldridge Method], is sharing his proprietary system used by professional athletes with you – to help increase mobility, unlock joints and eliminate dysfunction while alleviating pain, preventing injury and increasing performance. 
As a double Division 1 college athlete playing basketball and baseball, Bobby's athletic success was plagued by injury. As early as his freshman year in high school he broke an ankle and tore ligaments; in college, more torn ligaments including his MCL (medial collateral ligament), and then, a serious car accident causing lower lumbar injury threatened to permanently limit his mobility. He fought hard to rebound and recover using conventional modes of physical therapy and was inspired to choose a fitness and health career path, eventually earning a bachelor's degree in Kinesiology.
Bobby Aldridge Discusses the Benefits of BAMmetrics System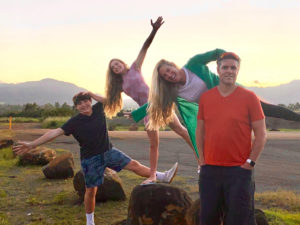 Bobby's initial training focused on sport-specific strength training – measuring how many reps one can do and with how much weight. He soon learned that strength training in isolation was a recipe for recurring pain and injury, as a damaged rotator cuff, pain in both elbows, hip and groin strains, and two hernia surgeries followed. By the time he was 25 years old, certain movements became a challenge.   
He needed to find a way to make himself stronger and more mobile, not only to be a physically fit and healthy performance athlete, but to avoid repeated injury and strain. He shadowed and trained with experts that ran the gamut from orthopedics, physical therapy, and sports medicine to celebrity trainers, chiropractors, acupuncturists, and mind-body enthusiasts. The result of Bobby's exploration and personal experiences led to the development of his universally effective BAMmetrics system– a proven combination of measurable movements that release the tension around the joints and stabilize the body enabling one to heal, strengthen and function better, no matter what activity one chooses to do. He soon found that his clients who played rotational sports, including golf, baseball, and tennis in particular, were improving and finding great success.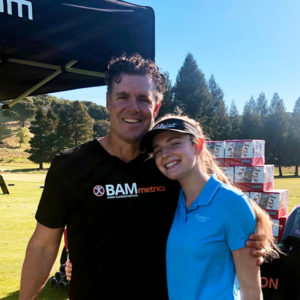 BAMmetrics (Bobby Aldridge Method) includes patented key products, including his BAMmetrics Mat and Blox, which facilitate athletic performance, pain relief, and measurable mobility whether you are a 10 or 100 and no matter what type or level of activity you enjoy. Bobby now not only trains professional golfers and baseball players, he is entrusted by some of the world's top resort and country club fitness programs. He partners with retailers as well as physical therapists who use his patented products and functional fitness training, many of whom receive Continuing Education Credits (CEU) through his BAM Certification Course.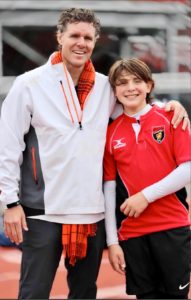 Bobby has a bachelor's degree in Exercise and Sports Science from the renowned kinesiology department at the University of San Francisco and a minor in Business Management. He earned triple certification in The Egoscue Method of postural therapy, for the relief of chronic pain and restoration of total body function, as well as a wide variety of sports training certifications including TPI (Titleist Performance Institute, Olympic Lifting and Golf), CSCS® (Certified Strength and Conditioning Specialists), NASM-CES (National Academy of Sports Medicine-Corrective Exercise Specialization), and ACE (American Council on Exercise).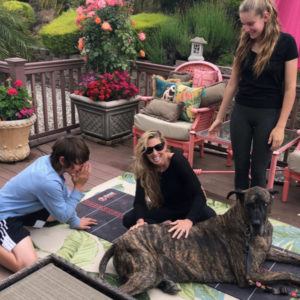 Bobby is working to bring BAM fitness opportunities to lower-income schools and students. He currently lives in Northern California with his wife, two teenage children, and their 220 lb Great Dane, Raja. His daughter is currently the top high school golfer in her league and there isn't a sport his son doesn't play.