Affiliate Program
Join. Promote. Earn.
Start getting rewarded when you promote BAMmetrics to your clients.
You already know the proven results of the BAMmetrics system.
You've experienced the improvements to mobility and performance, and the reduction of pain.
Help your clients while growing your business as a

BAMmetrics Affiliate

.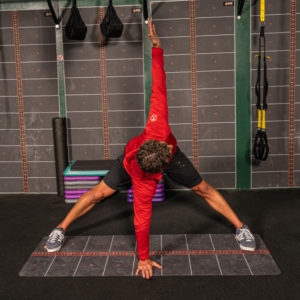 ---
How it Works
JOIN
apply to become an affiliate

. We need to know how you plan to promote BAMmetrics. We will ask you about your intentions. We will also check to see what you already have to promote us (a website, email list, Instagram, Youtube channel, etc.). Finally, we will check to see if what you are doing is related to us. In other words, we don't want you to send us traffic that is unlikely to subscribe. That's a waste of everybody's time.

All applications will be reviewed manually. Once reviewed, you will receive an email approving (or rejecting) your application. Approved affiliates will receive details for getting started.
PROMOTE
Place affiliate links or banners on your website or in marketing emails. Premade BAMmetrics digital creative banners, in common dimensions, as well as logos for use in different application, are available in your Affiliate Area.

Your affiliate link or banner will send visitors to

BAM-metrics.com 
The visitor's IP is logged and a cookie is placed in their browser for tracking purposes. Cookies and IPs are stored up to 120 days.
EARN
When a visitor purchases, the order will be registered as a sale and YOU — the affiliate — will earn a 10% commission on the sale.
The Details...
When Do You Send Commissions?
Your account is credited with 10% of the order subtotal amount (not including tax or shipping, with discounts subtracted). 

We generate a payout for approved commissions on the 15th of the month. You need to meet the payment threshold of $200. Earned commissions are held (pending) for 30 days to provide a refund period. If 30 days go by without a refund, the commission will be approved and paid the next monthly payment period.
What sales will I be rewarded for?
You will be credited for any sales generated within 120 days by your affiliate link; however, we credit the last affiliate who referred the customer.
What is the cookie duration?
The cookie duration is 120 days.
How Long Does It Take To Get Approved?
We try to approve new affiliates within 48 hours. Since it is a manual process, it may sometimes take a longer.
Deal Breakers
You may not use any form of spam to promote BAMmetrics.
You may not use Pay per Click (PPC) advertising to bid on brand keywords like BAMmetrics.
You may not claim that BAMmetrics was created by yourself.
You may not do anything to impersonate the BAMmetrics brand or personnel.
You may not purchase stuff through your own affiliate link—the system won't allow it, but if we see one getting through, we'll remove the commission and may delete your account.